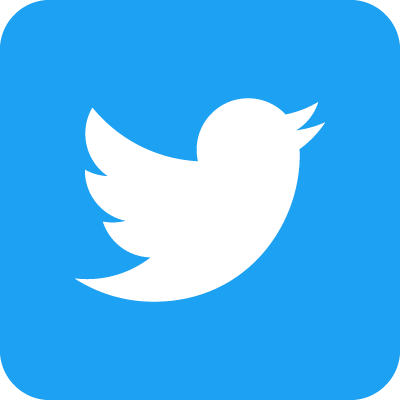 WELCOME TO OUR WEBSITE
Stay tuned for news, upcoming events and more.
Members Day and AGM 2023
Haemophilia NI invites all our members to our Members Day and AGM on Saturday 4th November at the Hilton Hotel, Templepatrick. Further details to follow. To register, please call us on 07894967196 or email us at nihaemophilia@outlook.com by Monday 9th October
Letter to the Prime Minister
The Chairs of Haemophilia NI, Haemophilia Scotland, and The Haemophilia Society, have written a letter to the Prime Minister, asking him to immediately take action to accept the compensation recommendations that Sir Brian Langstaff made in his report. You can read the letter here: Letter to the Prime Minister
Interim payments
Following announcements from central government in England and the Northern Ireland Health Minister regarding compensation for victims of contaminated blood, Simon Hamilton, Chairperson of Haemophilia NI explained:
"The Prime Minister, Boris Johnson, has confirmed that victims and those who tragically lost their partners to the infected blood scandal will each receive interim compensation payments of £100,000. This is interim compensation as recommended by Sir Brian Langstaff, chairman of the public inquiry into infected blood. It is not the final payment since the recommendations made to government by the government's nominated independent adviser, Sir Robert Francis, include arrangements recognising the circumstances of the bereaved parents and children/siblings who acted as carers of those infected. During his evidence to the inquiry, Sir Robert outlined that the complexities of making fair and final compensation arrangements would require significant effort and more time and would be dependent on the conclusions and recommendations of Sir Brian Langstaff's inquiry report.
Interim compensation - intended to address the immediate needs of victims who have already waited too long - will be paid to those infected and affected by contaminated blood products who are currently registered on a UK infected blood support scheme. Full arrangements regarding compensation for other affected victims not currently on payment schemes will be addressed at the conclusion of the inquiry.
Following direct lobbying with Westminster and the NI Department of Health by Haemophilia NI and other campaign groups and the intervention of Sir Brian Langstaff, the Northern Ireland Health Minister, Robin Swann, has provided assurances that there will be no delay in payments to scheme recipients in Northern Ireland, despite there being no executive at present. The DoH has produced a Q&A sheet to help victims' questions.
Haemophilia NI board of trustees is grateful to the Minister and the Infected Blood Inquiry Team in his department for their work with the Treasury and Duchy of Lancaster's office in ensuring that delays will be avoided in making payments to Northern Ireland victims and we will continue to work with them to ensure continued progress beyond Sir Brian's final report which is due in the Spring of 2023 so that all victims will receive recognition."
World Haemophilia Day 2022
We hope everyone is having a lovely Easter weekend. As well as today being Easter Sunday, today is also World Haemophilia Day. Let's never forget the importance of raising awareness for bleeding disorders.
One way in which this can be done is to share and donate to, if you can, our JustGiving page for our relay team in this year's Belfast City Marathon. You can do so at the link below:
Infected Blood Inquiry Hearings
With the Belfast hearings taking place this week (week beginning 29th March 2021), Haemophilia NI is here to support our members affected by the contaminated blood crisis. If you are affected by the inquiry hearings and wish to talk to a member, Simon Hamilton would be happy to speak with you in confidence or help you access the Trust's or inquiry's psychology support.
International Women's Day
Today, as International Women's Day, is a real opportunity to recognise and thank all the women in Northern Ireland affected as mothers, sisters, daughters and carers who dedicate love and support to haemophiliacs. They play an immense part in handling the health traumas and carrying the worries of their loved ones in the everyday experience. We would like to remember the wives and partners of haemophiliacs who have succumbed to their health challenges (which is particularly pertinent in light of Minister Swann's recognition of financial support last week). We would also acknowledge the community of women sufferers with von willebrand's disease and other bleeding disorders. Your struggle is our struggle too.
Findings of the Northern Ireland Infected Blood Payment Scheme
The final report can be found on the DoH website and represents the response of scheme recipients to a survey conducted by the Department. This was in response to the meetings held with Minister Robin Swann where he committed to engage with infected blood scheme recipients. Haemophilia NI Chairman, Simon Hamilton, explains
"When the campaign group met with Minister Swann last February and March, he committed to provide an uplift for scheme recipients that was delivered at the end of the summer. This was part of the three phase plan he discussed with us and the welcome announcement of uplift for the non infected bereaved spouses and partners is another part of that. The report was carried out as part of his engagement with victims and provides a breakdown of responses."
PRESS RELEASE: Minister Announces the Introduction of Financial Support to Infected Blood Bereaved Spouses and Partners
News that the Health Minister, Robin Swann, has decided to introduce annual financial support for non-infected bereaved spouses and partners of victims of contaminated blood has been strongly welcomed by the local charity Haemophilia NI. Their Chairman Simon Hamilton praised the Minister for the announcement.
"We have been part of a campaign group (made up of the Northern Ireland and UK Haemophilia societies and the Families and Friends of Haemophilia NI) which has fully engaged with Minister Robin Swann over a period since we met last February. Mr. Swann has proven himself to be a champion of our cause and this further commitment continues his plan to support our infected blood community. The bereaved recipients have finally got recognition and support in a way that will help them after years of trauma and hardship."
Mr Hamilton said that the Infected Blood Inquiry, which is continuing through the pandemic, would provide a detailed picture of the workings of the worst scandal in the history of the NHS.
A message from our Chairman
Friends and fellow sufferers
Haemophilia NI is an independent regional charity whose focus is to provide information, support and advocacy to everyone with Haemophilia, Von Willebrands and other bleeding disorders. We believe in the importance of including families, carers and the bereaved and I would encourage you to interact with us.
While we are independent of the UK Haemophilia Society, we have co-operative relationships with them and the Welsh and Scottish societies which are established through a joint memorandum of understanding. The importance of a working collaborative voice is essential to ensure that you, our members, get the greatest advantage (as you will know through our collaborative advocacy in the contaminated Blood Inquiry). We will continue to work with that aim.
I'd like to welcome you to our website. It has been designed as a point of reference for you and as a means of focussing our attention on members of the local community with hereditary blood disorders. We are a small but significant community with a variety of needs.
As you will note from our charitable purposes, we function to support your wellbeing and serve you through advocacy, but this is only fully possible with your engagement. I do hope you will include us in your contact list and keep an eye on what is happening so that you can get involved and enjoy some of the events we run.
Thank you
Simon Hamilton
Chairman Haemophilia NI